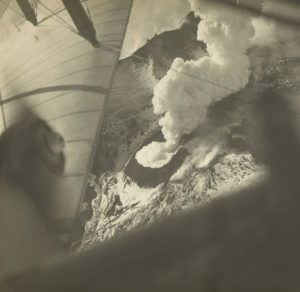 Yoğurt  (Negative Days, 2016)
Yoğurt is the second album of Blutwurst collective: three highly medative tracks focused on electroacoustic exploration of hypnotic sound textures.
Blutwurst ensemble focus their musical research on sustained tones, unisons and drones. The apparent formal stasis generates dilated and tonally complex sound environments where the exploration of the timbral possibilities aims to create an organic integration of acoustic and electronic sounds.
Released on November 15, 2016.
Cristina Abati: viola; Marco Baldini: trumpet; Maurizio Costantini: double bass; Daniela Fantechi: accordion & gong; Luca Giorgi: sine waves, analog synthesizer, no-input mixer & tape recorders; Michele Lanzini: cello; Edoardo Ricci: bass clarinet; Luisa Santacesaria: harmonium & singing bowls.
Track 1. composed by Marco Baldini and Daniela Fantechi; Track 2. composed by Daniela Fantechi and Luca Giorgi arranged by Marco Baldini and Luisa Santacesaria; Track 3. composed by Marco Baldini, Daniela Fantechi, Luca Giorgi and Luisa Santacesaria.
Graphic design: Francesca Canzi.
Recording and mixing: Damiano Meacci (Tempo Reale, Firenze).
Mastering: Lawrie Dunster (Curved, London, UK).
This LP is released by Negative Days (UK).
Bandcamp: https://bbblutwurst.bandcamp.com/album/yo-urt
To purchase a copy of the CD, visit the following link: www.soundohm.com/product/yogurt/