A DYSTOPIC LISTENING
(On Remoteness, Mnemoscape, n.4, November 2016)  
A Dystopic Listening was recorded in a small church in the countryside close to Florence, on a rainy afternoon of November. During the recording session the door of the church was left open. Three microphones were used for the recording, they were placed at gradual distance from the musicians in a fixed position: the first microphone was in the church, next to the musicians, the second one was right on the door, and the third one was outside. In addition to the microphones three low quality cassette-recorders – in the same positions of the microphones – were used to record. Consequently the piece consists of the result of these six tracks, which were later mixed together.
TOMAGA – THE SHAPE OF THE DANCE
Collaboration with Tomaga for two tracks of the album "The Shape of the Dance"  (Hands in The Dark – Negative Days, 2016)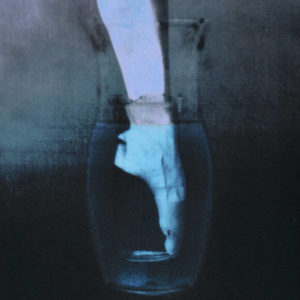 Four Ducks Dead (feat. Blutwurst)
Scacco Matto (feat. Marco Baldini)
NEGOTIATING AMNESIA 
"Negotiating Amnesia" is an essay film by Alessandra Ferrini based on research conducted at the Alinari Archive and the National Library in Florence. It focuses on the Ethiopian War of 1935-36 and the legacy of the fascist, imperial drive in Italy.  Through interviews, archival images and the analysis of high-school textbooks employed in Italy since 1946, the film shifts through different historical and personal anecdotes, modes and technologies of representation.